It takes a lot of volunteers to get the 
OLWQS'
 scientific pontoon boat ready to withstand the fickle Okanagan winters.
Following its final outing on Osoyoos Lake, Dave Kumka and Iain Fraser securely transferred the boat to its sturdy trailer and transported it to its final destination at the town's Public Works Yard.  Kudos to the Town of Osoyoos for supporting OLWQS with moorage in summer and storage year-round.
Prior to being 
tarped
, the all female crew consisting of Barb Chipperfield, Jennifer Morton and Birgit Arnstein made quick work of cleaning the watercraft from top to bottom.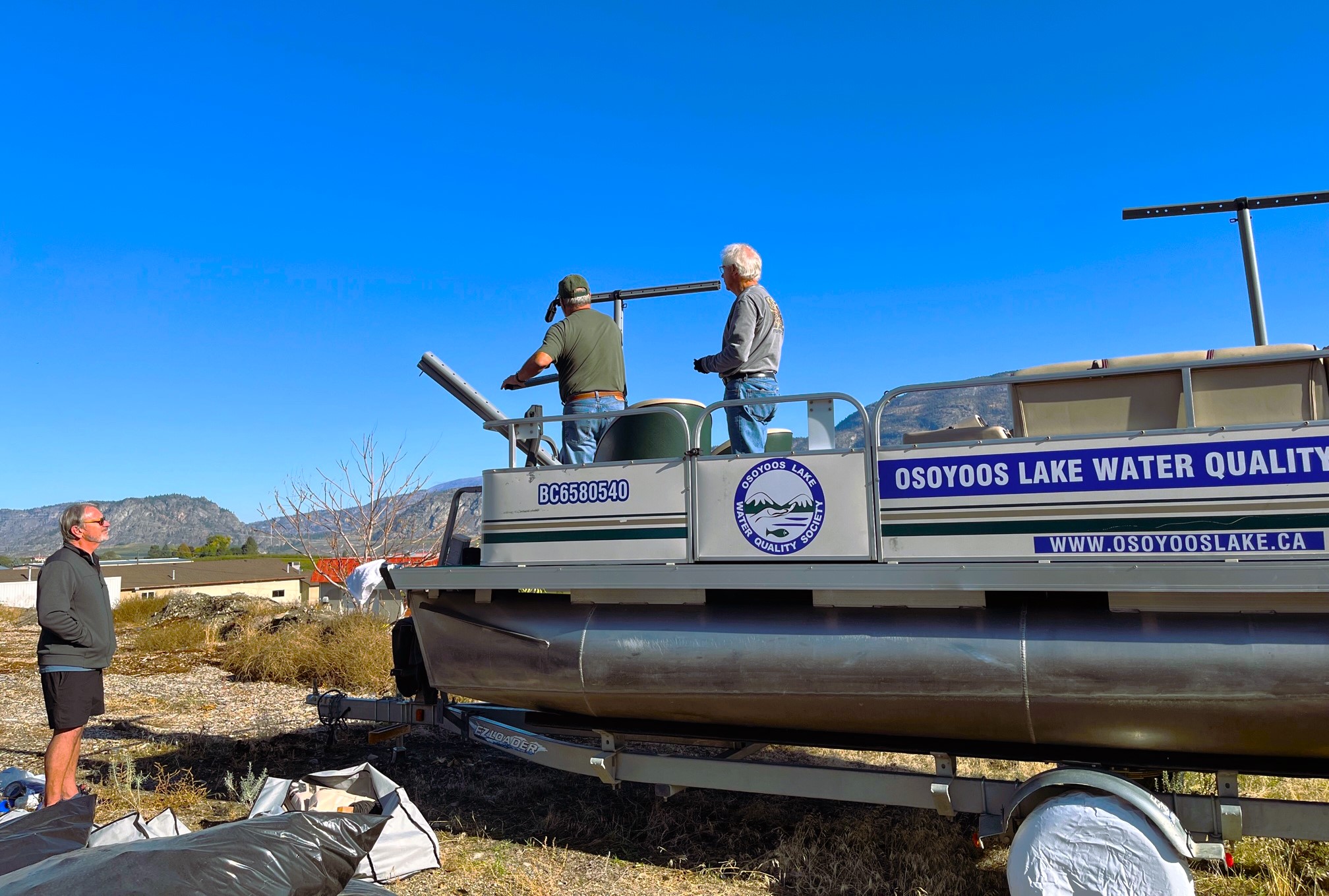 (l-r) Ron Stuart, Rob Summers and Iain Fraser get the pontoon ready to be covered with a heavy duty tarp to withstand another Okanagan winter. Photo Credit: Barb Chipperfield
Meanwhile, Iain Fraser winterized the motor in preparation for tarping to protect the boat and trailer from winter's fickle wind, rain and snow.  He then worked with his crew of Rob Summers, Barb Chipperfield and Ron Stuart to securely fit the pontoon and trailer with a heavy-duty tarp until spring, 2024.
Kudos to all of our wonderful volunteers, we couldn't do it without you!