The Osoyoos Lake Water Quality Society (OLWQS) and its volunteers reminded Osoyoos residents this past Mother's Day, not to place toxic substances into the town's storm drains.
"We all need to be environmental stewards of our precious Osoyoos Lake and that means not letting any toxic substances enter into our storm drains," says OLWQS President, Birgit Arnstein.
The repainting of the bright yellow fish (using non-toxic paint) is a year-round reminder that any dangerous substance going into a storm drain could have dire consequences for both aquatic and human life.
It's a simple and effective reminder that we all need to do a better job of protecting Osoyoos Lake for our children's children to enjoy and experience as we have done.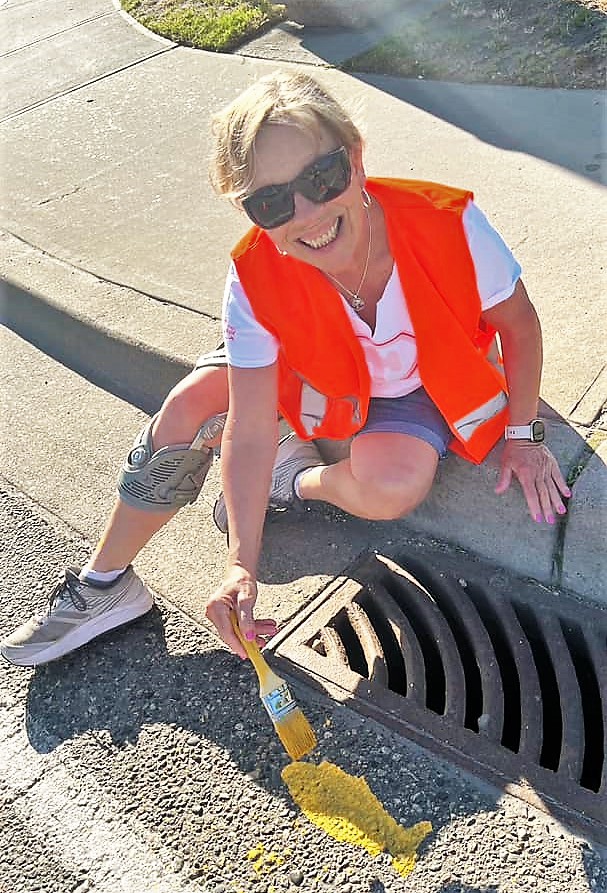 Volunteer Yellow Fish Painter, Althea Rume. Photo Credit: Barb Chipperfield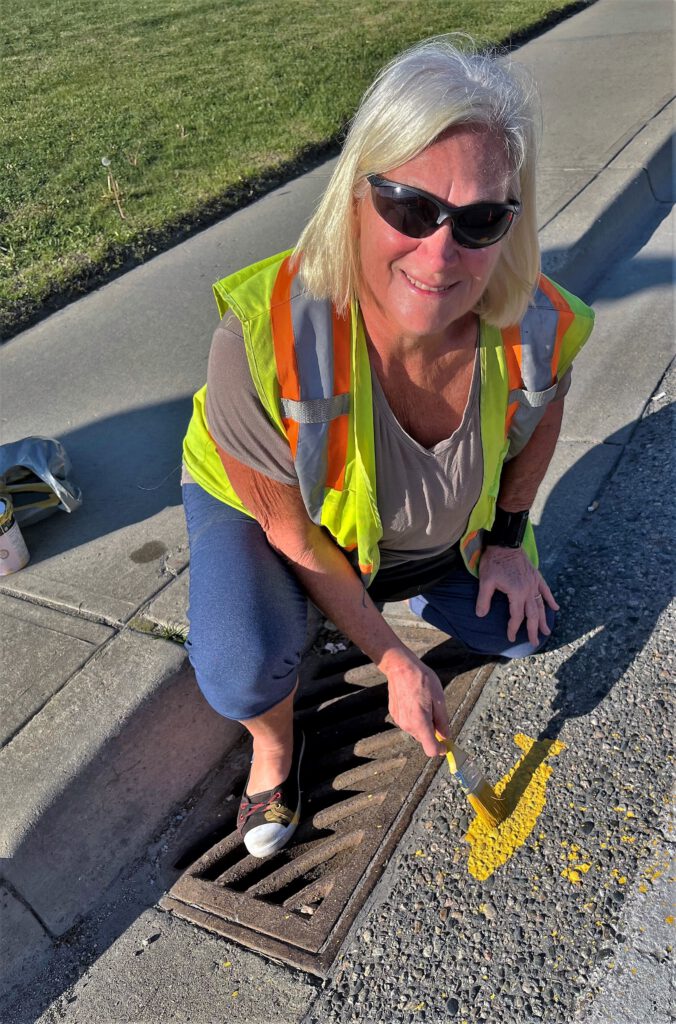 Volunteer Yellow Fish Painter, Barb Chipperfield Photo Credit: Althea Rume