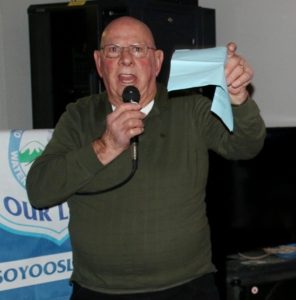 Thank you! Thank you! Thank you!
To our many sponsorrs, supporters and volunteers.
Our 2nd annual Burger & Beer Fundraiser was a sell-out and a resounding success!
Through proceeds from this event including a live and silent auction, we raised approximately $3,000 that will be used to help our local volunteers promote public awareness of Osoyoos Lake conservation, pollution and lake management.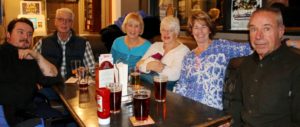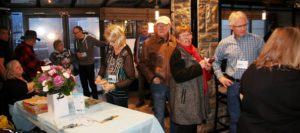 NOTHING WOULD BE POSSIBLE WITHOUT YOUR GENEROUS HELP AND SUPPORT!
THE SAGE PUB
KELLY-ANNE & POLKA DOT DOOR
DORCAS UNIT OF OSOYOOS UNITED CHURCH
TOWN OF OSOYOOS
RDOS
DON BRUNNER
BILL & MILLS OFFICE PRO
OSOYOOS TIMES (all the wonderful staff helped)
ANDREW & OSOYOOS TODAY
BROCK & EZ ROCK
SANNAH & OSOYOOS LOOP
DON BROGAN & WALNUT BEACH RESORT
ULRICH LEJEUNE & ALMIGHTY SUMMIT ESTATE
AARON & THE SOURCE
DEB & BOB SHERWOOD
MICHAEL & VERA RYAN
WANDA HAWORTH DESIGNS
BRENDA & BRIAN DOROZ
JOOLZ JOOLZ
SOUTH VALLEY VETERINARY HOSPITAL
BONNIE DOON HEALTH SUPPLIES
HOME HARDWARE
JACKSON TRIGGS
GEHRINGER BROTHERS
HOME HARDWARE BUILDING SUPPLIES
OSOYOOS AND SOUTH OKANAGAN PHYSIOTHERAPY
MUTTS ON MAPLE
SONORA COMMUNITY CENTRE
LEVIA WELLNESS SPA
BOWTIE TECH CORP
OSOYOOS DAIRY QUEEN
WANDER FURNITURE AND HOME DECORE
SOLTERRA DESERT SPA
KOLIBRI KREATIONS
LIZ VAN YREREN
GRAMDMAS HOMEMADE WITH LOVE
THANK YOU ALSO TO OUR GREAT VOLUNTEERS & BOARD!
– Verla Anderson
– Liza Jensen & Ole Jensen
– Scott Edwards
– Neil Bousquet
– David Smith
– Iain Fraser
– Julie Umberger
There are many people who help in various ways who we have not mentioned at this time but we do appreciate your ongoing help and support!