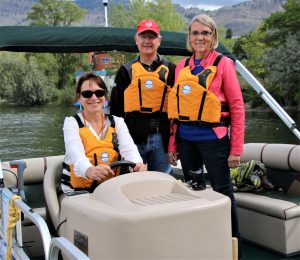 OLWQS Board members Iain Fraser and Birgit Arnstein had the opportunity this week to show Anna Warwick Sears, Executive Director of the Okanagan Basin Water Board (OBWB) some of the features of the society's upgraded pontoon boat that measures a number of lake water attributes and tests for Quagga and Zebra mussels.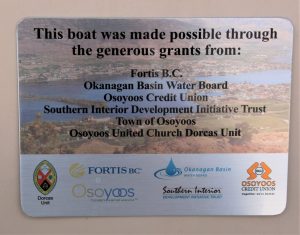 The OBWB is one of several financial donors that helped make the new watercraft a reality.
Every person who steps aboard the OLWQS' pontoon boat must wear a Personal Flotation Device. The Society recently purchased updated PFDs that have the society's logo on them.