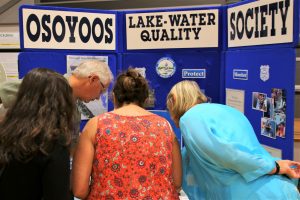 The Osoyoos Lake Water Quality Society (OLWQS) takes great pride in participating in public forums such as Participation Osoyoos.
It's important to explain the monitoring work that the OLWQS undertakes annually to protect and keep Osoyoos Lake beautiful.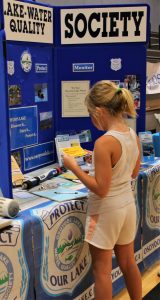 Engaging local residents and future generations at functions like Participation Osoyoos helps to reinforce the need for everyone connected to the lake to be vigilant about protecting its integrity today and tomorrow.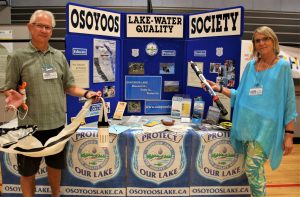 OLWQS BODs, Iain Fraser and Birgit Arnstein were on hand to explain the
various water monitoring devices used by the Society to measure Osoyoos
Lake water quality.
Photo Credit: Neil Bousquet